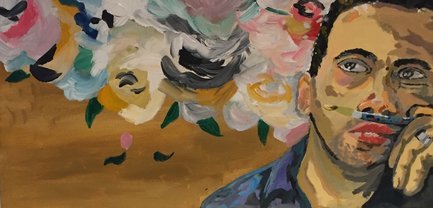 Edgewood Artist - Oscar Vasquez Jr.

I was born in Palmira, Colombia and moved with my father to the United States in 1984 at the age of 9. I grew up in Rosedale NY and have spent most of my life in New York City. I went back to Colombia for 2 years and experienced the world from a new perspective as a young adult. My father, an aspiring artist himself, was always very supportive of my passion and would always be interested in the arts.

As an artist, I have always seen the world in colors and emotions which connect me to a memory or an event in my life. The more I paint I become fascinated by faces and landscapes which capture my imagination. In my travels I continue to explore the world less visited by tourists and immersing myself in the culture of a place. Seeing the everyday movements, foods and activities is where the real world is.
While painting I will search for images that capture beauty and a sense of a story.